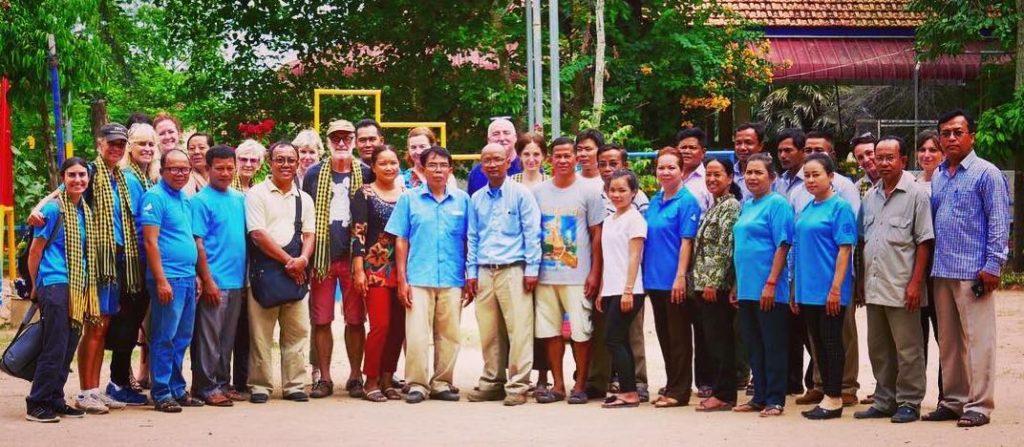 First Hand is a group of Singapore-based volunteers dedicated to helping vulnerable children and families in Cambodia. It is run 100% by volunteers.
At First Hand we are committed to a 'hands on' approach. We maintain ongoing relationships with our service partners to understand their changing needs. Since 2008, the First Hand team have regularly visited the centres that we help support and we have built up strong bonds there.
In Singapore we focus our efforts on raising money through events and collecting suitable donations from friends of First Hand. To date we have raised more than $650,000 for our partners.
Our organising committee is made up of 100% Singapore-based volunteers, with no financial compensation for those involved. Service trips overseas are made entirely at the expense of the volunteers.
Our Mission is to:
Provide practical and financial support to those most in need in Southeast Asia, particularly in Cambodia
Seek out others concerned about the plight of those in need in the region
Nurture relationships between those that need help in the region and those wanting to help
Provide our members with personal, meaningful ways of aiding those in need
GOVERNANCE
First Hand is a Singapore Registered Society UEN: T08SS0216L under the Ministry of Home Affairs.
All of our fundraising events for overseas partners are externally audited and overseen by the Singapore Commissioner of Charities under the Ministry of Culture, Community and Youth.
Our registered appeals and permits are lodged on the registry of Fund-Raising for Foreign Charitable Purposes (FRFCP) database which can be searched for online.
Our Annual Returns are audited twice and lodged with the Singapore Registry of Societies.
2019 Board and Management Committee Members
Claire Graham (President)
Annette Harling (Vice-President)
Juliet Neal (Secretary)
Johanna Schnappauf (Treasurer)
Evelyn Abbott  (Member at-large)
Kathy Lewis
Victoria Giaever-Enger
Tina Madsen
Jeanette Seng
Shivangi Bagri
Sandra Faria
Karin Hesse
Tanya Rawal
Melita Gerber
Uma Babu
Nela Preidl
Alex Bailey
Anna Renzema
Gillian Moncur
Julia Koerting
Kate London
Seenu Samuel
Antonia Sandra Majendie