2020 posed some unique challenges for fundraisers, but that didn't stop the volunteers of First Hand from throwing a great party. Instead of one large gala, this year's event moved to 37 homes across the island. Each host invited up to 5 guests (as per Singapore Covid guidelines) and each host even had their own safe entry code.
Running an event across 37 locations required serious organizational skills, but this year the fundraiser had special importance. Some of Cambodia's most vulnerable women and children have been seriously affected by Covid restrictions. First Hand wanted to continue to offer support to their partner organizations in Cambodia (Damnok Teok and Mother's Heart) during this difficult time.
A team of volunteers drove around Singapore, delivering everything hosts needed to create a gala experience at home. Along with table decorations, balloons and beautifully arranged flowers from Dan Takeda Flower and Design, hosts received a delicious Greek food package from Blu Kouzina Restaurant. TTG Wines provided specially selected sparkling, red and white wines.
Guests were asked to dress in red or blue – the colours of the Cambodian flag. Finally, after months of planning, an amazing 217 tickets had been sold to the event and the stage was set for a fun evening in support of Cambodian women and children.
Despite being physically separated, all 37 homes connected through Zoom (thanks to Michael at iClub) for a full evening of entertainment. Scott Mitchell, from Mad About Comedy, hosted a fun and lively event that included an intense Trivia challenge and a great live auction with some heated bidding.
The live auction had several luxury items up for grabs. Shang Antique, a valued and long-time sponsor of First Hand, consistently provides beautiful antique statuary and art works from around South East Asia. BMW offered a fabulous, week-long Series 8 experience. De Rocks donated a stunning diamond necklace that caught the attention of many bidders. Finally, China Collection provided a lovely, antique Chinese console table. The silent auction was a huge success thanks to the energy of Scott Mitchell, our auctioneer, and the generosity of our sponsors.
During the evening, guests also had one last chance to finalize their bids on silent auction items. Doug Lockett, from China Collection, graciously offered First Hand a room in his shophouse store to display auction items in the week before the event. Because guests could not be together in one place this year, having a space where guests could pre-view the auction items in person was greatly appreciated.
Everyone at First Hand is grateful to our sponsors, hosts, guests and volunteers for coming together to make our event so successful in such an unusual year! Our partners in Cambodia expressed their appreciation as well.
Damnok Teok sent a message, saying:
"We, at Damnok Toek, are so grateful for all of your hard work throughout  this year. It has definitely been a challenge but your team and volunteers have all shown so much dedication, it is incredible to see! Your donation will go a long way in ensuring children have access to their basic rights and needs, especially as we intend to expand our reach in 2021 to support more children in need."
Mother's Heart also sent us a message of appreciation:
"Your support this year has helped 92 women during their pregnancies, accept 32 women this year in our Crisis Pregnancy Support Program and see 31 babies delivered…No one woman was left behind because of your generous commitment and support to Mother's Heart. I am reminded by one of our beneficiaries in Phnom Penh who lost her job due the government-imposed COVID-19 restrictions. She was overjoyed when she received a support package. She said, "I am touched that Mother's Heart has not forgotten me, especially during this time of pandemic. My baby and I are taken care of. The social worker rings me up to see how we are doing, whether we have food, or how I am feeling. I look forward to hearing her familiar voice. It lessens my worries."
It has been a tough year for everyone but we take pride in seeing how these young women have grown despite their traumatic lives. They truly are courageous and resilient. And that's all because of your support."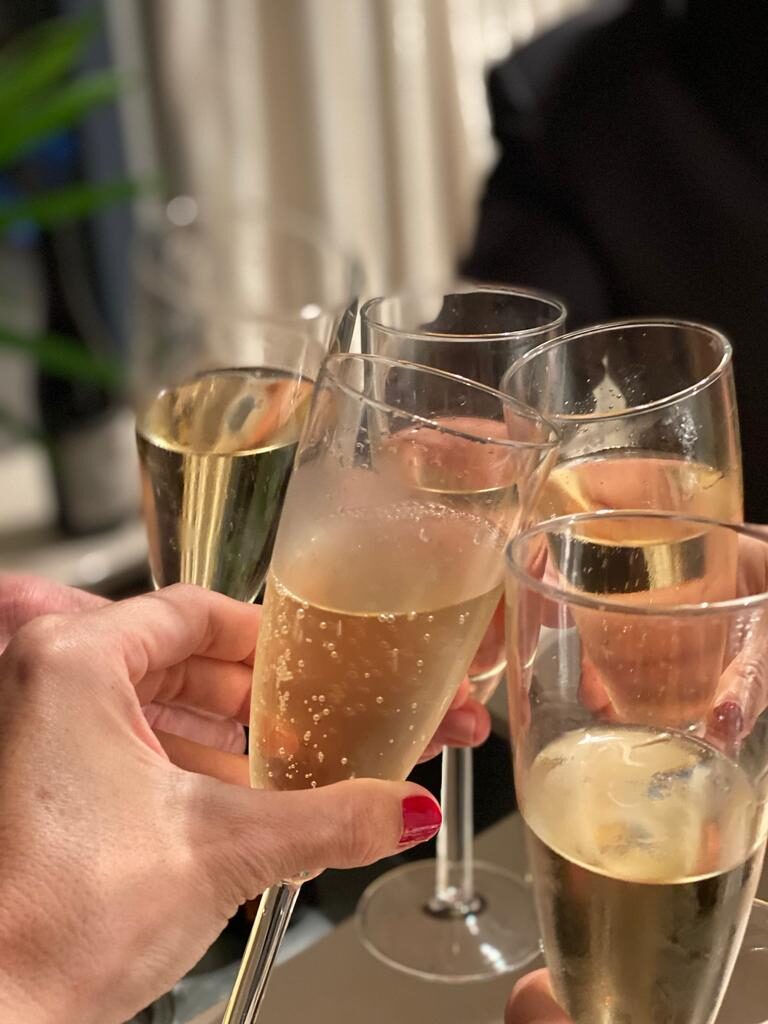 Thank you to everyone who made this such a success.
We hope you can join us in 2021 as we continue our efforts to support families in Cambodia.
Whatever the challenges, we have seen that we can overcome them together.