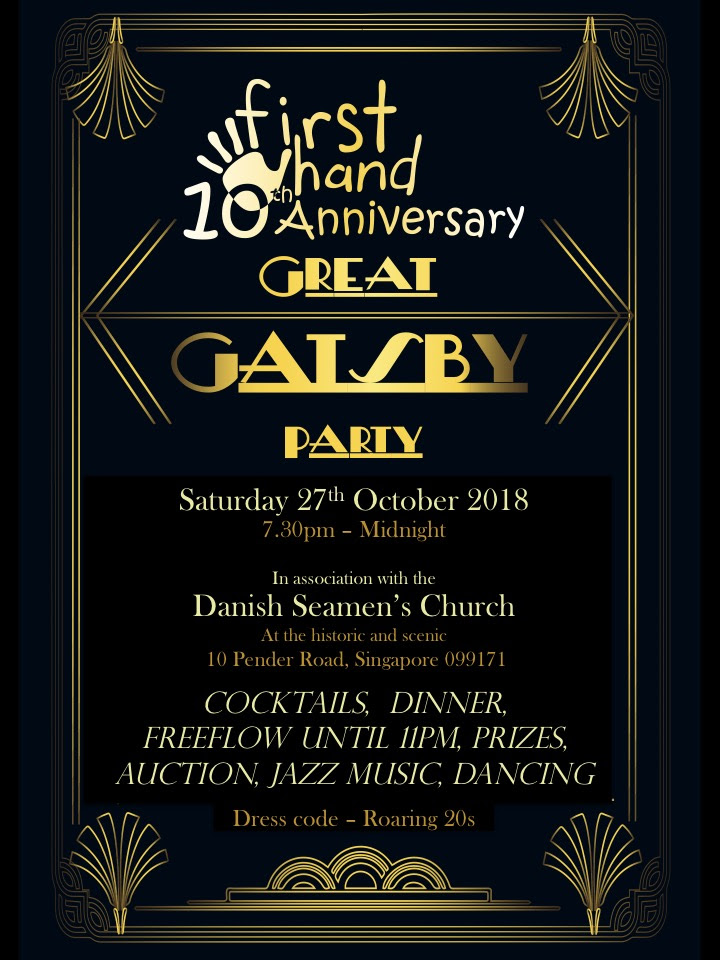 Dear Friends of First Hand,
Please join us on Saturday October 27th for the party of the decade our 10th Anniversary Great Gatsby Party!
The venue is the iconic and scenic mansion of our kind sponsor,the Danish Seamen's Church at 10 Pender Road on Mount Faber.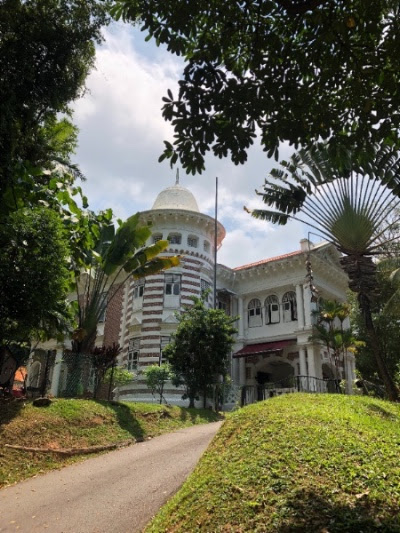 Guests can look forward to a magical evening of live entertainment, a sumptuous buffet, freeflow drinks until 11pm,
a luxurious auction, prizes, jazz music and dancing.
Tickets are $125 each.
All profits from the evening will go to help vulnerable children and families supported by Damnok Toek and Mothers Heart Cambodia.
Tickets are available through a First Hand committee member or by e-mail: info@firsthandvolunteers.com
Payment via cash, cheque or bank transfer ('First Hand' Maybank acct.#04011099732), or credit card: Buy: First Hand – The Great Gatsby Party Tickets here!
We look forward to seeing you in Roaring 20s attire on October 27th!
The First Hand Team
www.firsthandvolunteers.com Follow us on Facebook for more information