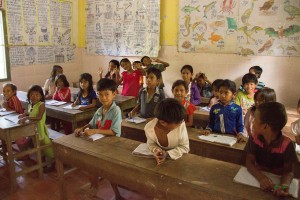 How you can support First Hand's efforts in Cambodia?  Looking to learn more about First Hand? Come and learn all about volunteer opportunities to help improve the lives of children and support their education in Cambodia.
The First Hand Committee is holding our next Annual General Meeting, where we will be electing the new 2015 committee, discussing the past year's events, funds raised and their allocation, plus future projects for 2015.
We would love to welcome anyone who wishes to get more involved with events that we organise.
If you'd like to come along on 25th March, RSVP to
info@firsthandvolunteers.com
After the fantastic success of our White Christmas Party last year, where we raised a fabulous $45,000. We are planning several more fun events in 2015 and will be in touch soon with the details and dates of this year's events.

Thank you to everyone who came and supported us and to all of our amazing sponsors.

Hope to see you soon at one of our fundraising events!
The First Hand Team
ANNUAL GENERAL MEETING 2015
8pm, Wednesday 25th March
at Food for Thought
National Museum of Singapore
93 Stamford Road #01-04/05
Singapore
T: 6338 9887